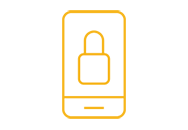 Scan the QR code with your mobile phone or enter the Merchant ID on your bank's USSD menu
You will receive payment confirmation

Steps to setting up your mobile banking app
Download/Upgrade your bank's mobile banking app or contact your bank's customer care
Open your mobile banking app
Input necessary details
Set a PIN

Steps for using Visa QR Payments
Open your mobile banking app
Click on Visa QR Payments
Scan the merchant QR code
Enter amount if prompted
Receive payment confirmation

A QR code, also known as a Quick Response Code is a 2-D (two dimensional) barcode. A QR code usually contains information pre-programmed by the originator. It could be a URL, text, image or general information. To reveal the information, the user will require a mobile phone software with the ability to scan and understand the code using the mobile phone's camera


Visa QR is an innovative way to make payments with your mobile phone. There is no need to carry cash everywhere you go. Just select Visa QR on your mobile baking app and scan the merchant's QR code to make payments.


The Visa QR Payments Code is a form of barcode that has the merchant's information (merchant name & account details) required for bill settlement. To make payments, all that is required is for the customer to scan the merchant's QR code by selecting Visa QR on his/her mobile banking app


You only need a smartphone, data connection and your bank's mobile-app that supports Visa QR Payment


In stores and merchant locations that accept digital payments


Digital payments are not one instrument for payment but an umbrella name for payments that directly involve the use of digital tools. For example, cash does not directly involve digital but USSD and debit cards/POS involve digital tools


Follow these four simple steps to set up:

Download the mobile banking app of yourbank that supports Visa QR from the Google Play Store or iOs App Store.
Open your bank's mobile banking app
Select Visa QR payments
Scan the merchant's QR code


To keep your Visa QR transactions and account secure, set your PIN (passcode) and keep it to yourself. You will need to enter your PIN every time you initiate a transaction with Visa QR Payments

At a store


Look for the Visa QR acceptance mark/code or ask the cashier for the code
Scan the merchant's QR code
Enter the exact amount you need to pay the merchant.
Authenticate the transaction with your PIN (passcode).
Get the transaction confirmation
instantly.

Online


Spot the Visa QR acceptance mark and the QR code on the check-out/billing page
Scan the QR code from your preferred mobile banking app
The QR code will automatically display the payable amount
Authenticate the transaction with your PIN (passcode)
Get the transaction confirmation instantly.


If you lose your mobile phone, please contact your bank immediately. With Visa QR, you authorize each transaction with a PIN (passcode) which prevents other people from using your account for further transactions

You can request the merchant directly for an immediate refund or contact your bank just as you would with any credit or debit card payment.